Hempfield Area Food Pantry
Serving residents of the Hempfield school district
85 E. BRANDT BLVD.
LANDISVILLE, PA 17538
Phone: 717.898.2954
Fax: 717.898.8070
The pantry is located in
Zion Evangelical Lutheran Church
Mondays and Wednesdays
Doors open at 10 a.m. to 1 p.m.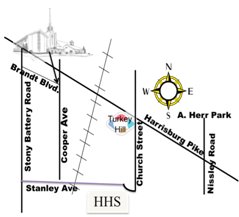 Hempfield Area Food Pantry is a member agency of the Central Pennsylvania Food Bank. The Central Pennsylvania Food Bank fulfills its mission by working in partnership with a network of community agencies that directly serve people who are hungry. Member agencies rely on the Food Bank for monitoring support, information, training, and coordination of several Food Bank programs that serve select groups of people that are severely at-risk of being hungry.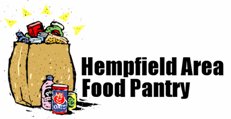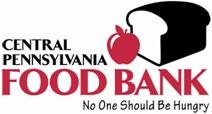 The Central Pennsylvania Food Bank is an independent entity with a Board of Directors consisting of community volunteers. The Food Bank is also a member of America's Second Harvest-The Nation's Food Bank Network, comprised of more than 200 food banks and food-rescue programs.
HEMPFIELD AREA FOOD PANTRY MOST NEEDED LIST:
peanut butter and jelly
canned meats: tuna, chicken
canned meals: ravioli, spaghetti
canned vegetables
canned fruits
parmalat (boxed milk)
pasta and rice
breakfast cereal
dried beans
juice boxes
canned soups
DID YOU KNOW?
We are solely funded by contributions and donations.
Clients may obtain food on a weekly basis. They become qualified by using the income guideline of the Central PA Food Bank in Harrisburg.
Client's dietary needs and preferences are taken into consideration.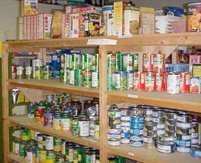 Everyone can help in some way, no matter how small!!!
Contact us for more info on how you can get involved and help so many people from many walks of life.
A few suggestions...
Donate nutritious shelf safe items. (Contact us ahead of time to donate perishables.)
Volunteer on a regular basis
Hold a food drive in your community or work place.
Monetary donations allow us to purchase food from the Central Pa food bank for 18 cents a pound to cover their cost. Checks made out to Hempfield Area Food Pantry are tax deductible.
TAKE ACTION AGAINST HUNGER!